with aquanutz dive charters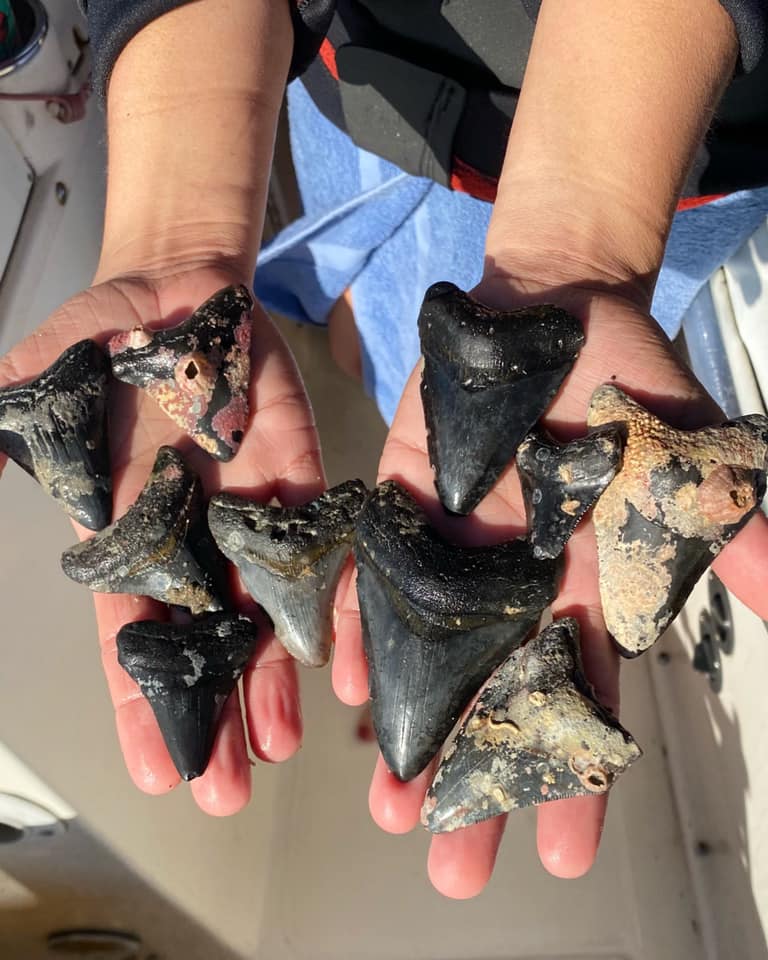 The Best Fossil Dive Charter in Venice!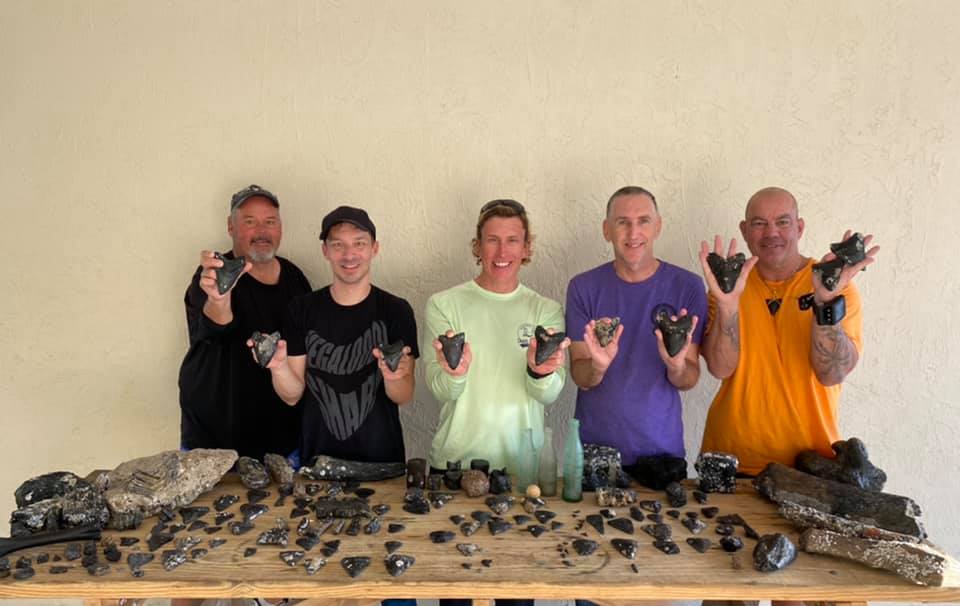 We are a full-service charter, focusing exclusively on fossil dives.
When you arrive in the morning, our crew will set up your gear for you & answer any questions you may have about the day ahead. We do 3 dives a day, each at a different dive location. Our crew has extensive experience scouting out new areas to make sure we are keeping up with the ever-changing bottom.
On the way out to the dive site, we offer a fossil class and tips on how to hunt for those new to the sport, so when we arrive at the site, you're ready to find yourself some fossils! In addition to the highly sought after megalodon tooth, we also find fossils such as: Colombian mammoth teeth; whale vertebrae; mastodon teeth; turtle shell; bison, horse, and camel teeth; dire wolf teeth; and more!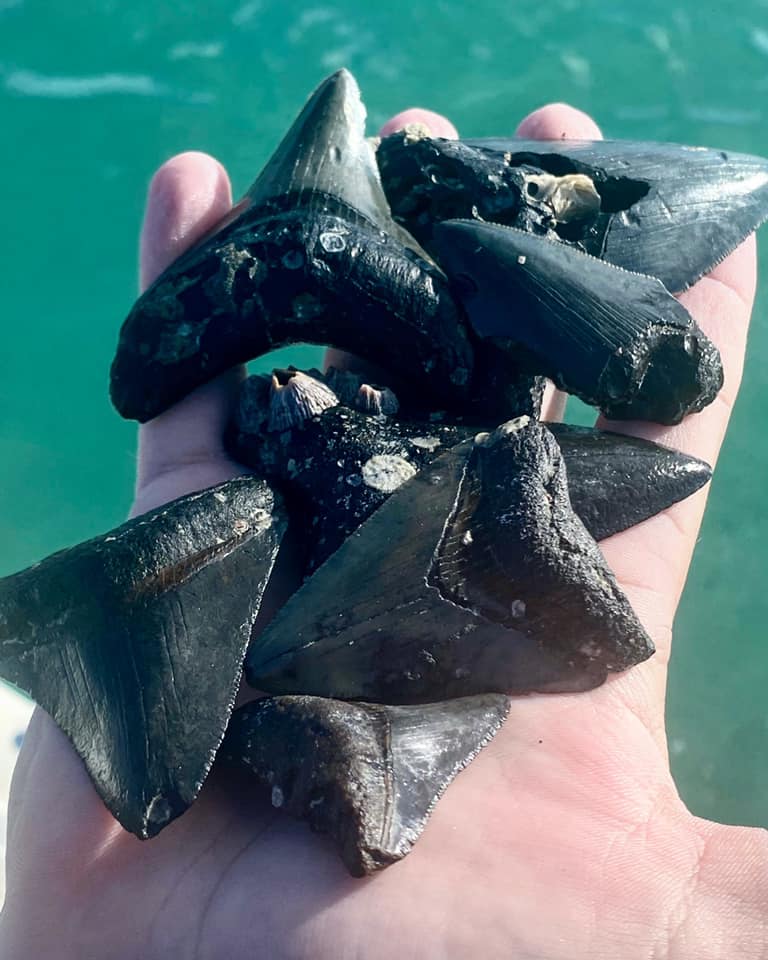 Price
$175 for a 3-tank dive; tanks, weights, and fossil bags included—plus snacks and drinks!
WEEKDAY SPECIAL:  Monday-Friday, only $165!
Hours
7:30 am ~ 4:30 pm
Meeting Location
Higel Marine Park • 1250 Tarpon Center Dr. • Venice, FL • 34285 (GOOGLE MAP)
Requirements
You must be Open Water certified (bring your C-card). We also recommend that you have at least 15 dives experience or be very comfortable in the water.